Sometimes, a crack in the wall is just a crack in the wall. Sometimes, it's a problem that began with your soil or from water run-off. Having your foundation inspected and properly repaired will save you from future damages and keep ensure your home is safe and sound.
Cracks and gaps, no matter how large or small, provide a perfect channel for water to enter your home from rain, melting snow, and Iowa's high humidity levels. Once water enters your foundation, it can begin damaging its structural integrity of it very quickly – and those cracks and gaps will grow larger as water flows through them. So even the smallest crack or gap can lead to major foundation and structural repair problems in the future.
At Dry Basement Iowa, our team of certified in-house foundation repair experts is here to help. We have the training, experience, and solutions you need to solve your problem.
Top 10 Signs Your Home is Experiencing Foundation Problems
Uneven Or Sloping Floors
Cracks In Exterior Or Interior Brick
Displaced Or Cracked Moldings
Bowing basement walls
Cracks In Walls Or Bowing Of Walls
Cracks In Floor, Floor Tiles, Or Foundation
Doors & Windows Won't Open Or Close Properly
Separation Of Doors, Windows, & Garage Doors
Spaces Between Wall And Ceiling Or Floor
Walls Separating From House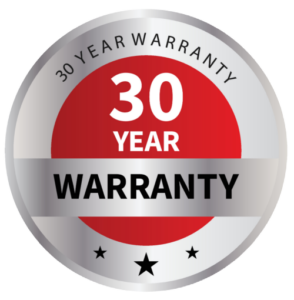 Our Carbon Fiber Foundation Supports have a 30-year Warranty.
From Our Customers…
"Professional staff, fair prices, quick , full turn key service, friendly polite employees,worked
us in about 2 weeks."
-Robert Whitten
"Dry Basement Iowa did a great job on my complete basement replacement of all 4 walls. the guys are a good group of people and very understanding, as I can be a bit much at times. but thanks so much it looks great!"
-Phil Johnson
"Dustin Butler and his crew worked extremely hard on my project. They showed up Sunday night to deliver materials. Then they were there shortly after seven the next morning to get started. I had a fruit jar foundation. ALL the dirt and debris was carried up the basement steps in five gallon buckets. They would fill about forty and start carrying. Each man had to have made several hundred trips up the steps. At the end of the day everything was cleaned as best it could be. These are good, knowledgeable people to have working for you If I have the last wall done dry basement Iowa is the only one I will call. They are not free, but they are a whole lot cheaper than the other estimates. They do good work and are nice to work with."
-Karen Newman
"Has done multiple basements for me and always been great. Would definitely recommend."
-Kyle Rogers
"Fair pricing and they got the job done in one day and I didn't have to do any of the work. Definitely give them a call!"
-Darrin Toney
"Dustin has done multiple estimates on multiple properties for us. Has always been professional, courteous, prompt, knowledgeable and honest. Would recommend to anyone with a need."
-Erik Christensen
"Very good work. We will recommend this company. They work with your budget and we are very happy with the work."
-Lugo Torres
Request Your Free Estimate